As the Lae Botanic Gardens are becoming closer to be re-opened to the public later this year, Lae based, tier one contractor Northbuild PNG has jumped in with its own support to the National Botanic Gardens LAE Advancement Program. Northbuild has generously supplied a large contingent of workers and resources to re-build the existing ablution buildings – vital to the successful opening strategy.
Northbuild's efforts are a fantastic example of how the business community can help to put in place vital infrastructure and services to enable visitors to spend quality time in their natural environment.
Northbuild's six workers were excited to help re-build the ablution block so that the gardens can be re-opened and their families can re-visit the gardens like they did in their younger years. Northbuild's Director Mr Paul Boddington says " Northbuild congratulates the Friends of the Lae Botanic Gardens in their effort to re-open the gardens and are very happy to assist in this endeavour".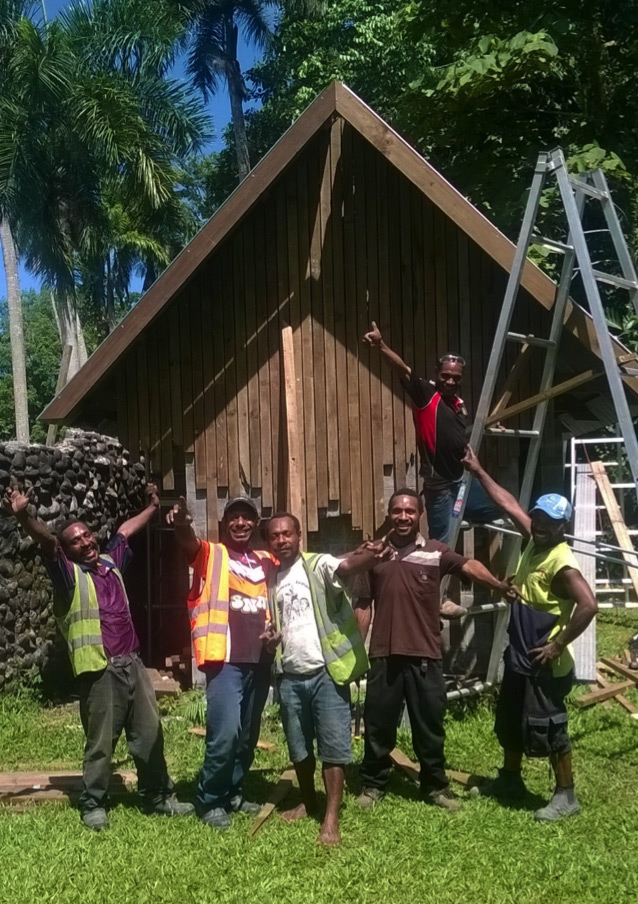 Papua New Guinea's Forest Research Institute Acting Director Martin Golman says " The FRI are extremely grateful for Northbuild's contribution to the Advancement Program. Supplying essential infrastructure is an important step to our program and will allow us to re-open the Gardens in October. Thank you very much Mr Boddington".
Along with partners, the PNG Forest Research Institute and the Friends of the Botanic Gardens Lae are making good progress and continue to reach out to business houses and other partners to come on board.  For more information on getting involved, please contact the Curator, Michael Lovave at the PNG Forestry Research Institute on 472 1041 or 472 4188 or email mlovave@fri.pngfa.gov.pg.